Take a free Energy Healing Class!
My Dear Friends,
We cordially invite you to take this energy healing class for free. We expect no payment in return.
What we do hope is that you will open your mind and your heart and come to understand what the Lightworkers Healing Method® is, and prepare to delve into the core curriculum. We hope that you, too, will discover, as many have before you, what a transformational experience the Lightworkers Healing Method® is.
During this free energy healing class, you will experiment with various ways of sensing subtle energy. You will receive an energetic transmission to help you heal your own life. You will go on a visit to the Higher Dimensions to make contact with your personal Spirit Guides and receive their loving help directly.
We suggest you come to this and every energy healing class with an intention for your own growth and healing.
We are able to provide this introductory class to you at no cost, thanks to the generosity of Jill Stevens and Hip Chicks Create.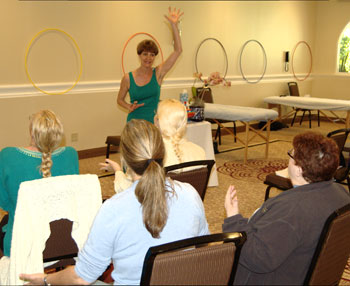 "The Lightworkers Healing Method® has changed my life. The transformation began three years ago when I received my first healing, and the amount of JOY that I feel on a daily basis is continuing to grow! Everything around me is transforming. EVERYTHING! I know this is just the beginning. The ripple effect of this work will continue to grow, and I'm grateful to be a part of it."
Lindsay Mammone, Sarasota, Florida